Savaitės knyga
Dažnai meilės istorija taip pagauna mūsų širdis, kad tampa daugiau nei istorija – ji tampa patirtimi, kurią įsimename visam laikui. "Užrašų...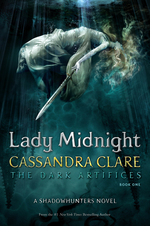 Lady Midnight
In a kingdom by the sea…

In a secret world where half-angel warriors are sworn to fight demons, parabatai is a sacred word.

A parabatai is your partner in battle. A parabatai is your best friend. Parabatai can be everything to each other—but they can never fall in love.

Emma Carstairs is a warrior, a Shadowhunter, and the best in her generation. She lives for battle. Shoulder to shoulder with her...
rodyti daugiau
Leidėjas
Simon & Schuster BFYR
Mano atsiliepimas